The Science Creative Literacy Symposia is a new field trip program offered at the University of British Columbia, and is designed to provide an engaging outreach experience for students at the Grade 6/7 level. Here, the intent is to combine elements of science exploration with expository creative writing with the aim of fostering skills in written literacy, scientific literacy, as well as develop appreciation in interdisciplinary connections.

Hosted by the Advanced Molecular Biology Lab at the Michael Smith Laboratories, and by fine folks from the UBC Creative Writing Program and UBC Let's Talk Science, the field trips will be held at the Michael Smith Building. Both research laboratory settings as well as spaces conducive for reflective writing activities will be used.

Each session involves a class of Grade6/7 students (about 30 max), and will encompass a timeframe from 10am to about 2pm - this includes a lunch break of 30 to 40 minutes somewhere in the middle. Basically, the session will be run by two instructors; one a Graduate Student within a scientific discipline, and the other a Masters of Fine Arts student within the Creative Writing program. Each session will be designed to allow the elementary students to play the both the role of the scientist (perform a science experiment) and the writer (engage in a reflective writing exercise), with a concerted effort to provide linkage between the two skill sets. As well, it is hoped that there will be an outlet for publication of works from these sessions, whilst still allowing copyright to remain with the student. The fieldtrip is free (first come first served in terms of bookings), although transportation and lunch is not provided.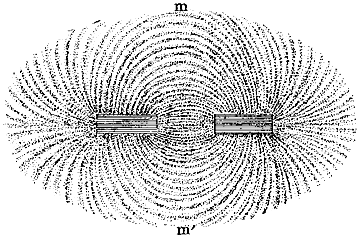 Presumably, art and sciences interact a little like this?
We will begin this program with a two week pilot project from May 5th to May 16th. Listed below are the dates, the instructors, school, and tentative subject matter. Currently, spots appear full, (thanks for the amazing and fast response), but this will be confirm shortly. Otherwise, do email to inquire about joining the waitlist for when the program expands in the fall. You can also click on the names to read about the participants.

May 5th: Vicky, Sandra (Irwin Park)

May 7th: David K., Shannon (Sir Richard McBride) Ode to the Body. How Do I Love Thee? How Do I Hate Thee (a disease)

May 8th: Elena, Eric (Tecumseh) Dying to Write: Plant Natural Products, Pigments and Poetry

May 9th: Mike, David N. (Admiral Seymour) Ecological Buttprints, Tabletop Biospheres, and the Inanimate Letter Writing Campaign.

May 12th: Ria, Jacqui (Dr. George Wier) DNA, Superpowers, and the Graphic Novel

May 13th: Claire, Adrienne (Dr. George Wier) - Insects, mimicry and, you know, relationships

May 14th: David K., Shannon (Manoah Steves) Ode to the Body. How Do I Love Thee? How Do I Hate Thee (a disease)

May 15th: Lars, Mike (Irwin Park) Fuel Cells, Alternative Energy, and Short Short (Efficient) Screenplays.

May 16th: Erika, Larissa (Quilchena) Climate Change in Our Backyard: An ode to that which sustains us.

Administrative: Rhea, Zoya, Joanne, David N.

The intent is that once feedback has been culled from this two week session, we will begin this program proper in September of 2008. At this point, we are starting a waitlist of interested teachers, whereby you can place your name by contacting David Ng at db@interchange.ubc.ca (Subject Heading: SCLS). Please email early to avoid dissappointment.

Detailed templates of the sessions will also be forthcoming. Stay tuned for this material which will be presented in a manner so that some activities can also be held within the context of your classroom.
Some detailed logistics (forms, scheduling, directions):

We ask that (if possible) a consent form be filled before coming to the lab. This form allows us the option of presenting the student's quality work to a wider public. This will be for strictly non-commercial first publication use. Copyright of pieces produced will thereafter remain with the student(s).
(full details and pdf of consent form - click here)

9:45am - 10:00am: Meet at the foyer of the Michael Smith Building (link to directions can be found here)

10:00am - ~11:45am: Some combination of science and/or writing activities. Likely, the majority of time will focus on the science experiment which will vary according to the instructors present.

~11:45am - 12:15pm: 30 to 40 minute lunch break. Lunch is not provided, but space for lunch sitting is there if needed.

12:15pm - 2:00pm: Some combination of science and/or writing activities: Here, it's likely most of the time will focus on the writing exercises, which also will vary depending on the instructors present.

Some Biographies:

Eric Abbott is a Master's student in Botany in Dr. Jörg Bohlmann's lab at the Michael Smith Laboratories. He is excited about his research because he gets to cut trees with lasers! No, this isn't a new efficient method of clear-cutting forests... he uses a laser dissecting microscope to isolate cells from conifer trees that are important for defense against insects and fungal pathogens. You might say he's a microscopic lumberjack! He has done work in a variety of other labs including Infectious Diseases, Enzymology and Wine Research.

Larissa Buijs is an MFA student in the Department of Creative Writing at UBC. Her stories and photography have been published in numerous commercial magazines. She once wrote about how the glaciers of Garibaldi Park are disappearing and then it got cold and nobody noticed. Larissa hikes, rides horses and lives in Squamish.

Mike Christie is currently a Master's student in Creative Writing at UBC. His fiction has been nominated for the Journey Prize and has appeared in places as prestigious as Thrasher Magazine. He had a chemistry set as a kid and hopes the SCLS is going to be like that, but with cooler explosions.

Erika Eliason is a PhD student in the Department of Zoology at UBC. Her research focuses on how global warming is affecting migrating Pacific salmon in the Fraser River. When Erika is not playing with fish, she loves traveling, playing soccer and sharing her love of science and learning with students of all ages.

Joanne Fox is an instructor at the Michael Smith Labs who loves to talk about Science. She often introduces herself as a biologist who gets to play with computers all day long. She lives with her family, which includes their singing dog, Penney, in a historic fishing village just outside of Vancouver.

Zoya Harris is the Administrator for UBC's Creative Writing Program. Although she promises that she is interesting, she wishes to keep the spotlight on the wonderful grad students.

Elena Johnson is a poet and performer who has also worked as a forest researcher in the wilds of northern Ontario. She is an experienced environmental educator and has lived in many parts of Canada.

David Kent originally hails from St. John's, Newfoundland and completed an undergraduate degree in Genetics and English Literature at the University of Western Ontario in London, ON. Currently, David is in the 5th year of a PhD Program in Genetics at the University of British Columbia. His research is in the field of stem cell biology where he is interested in understanding the regulation of blood stem cells.

Vicky Mok is an undergraduate student at UBC, enrolled in the Dual Degree Program in Arts and Applied Science where she studies English Literature and Chemical Engineering. Over the years, she has worked on different projects at Skylight, the Science Centre for Learning and Teaching, which aims to create an environment that supports reflective science teaching and learning practices at UBC.

Jacqueline Monaghan was born and raised in Toronto, Ontario. She obtained her Hons. B.Sc. from the University of Toronto in 2005, and is currently working towards her Ph.D. at the Univeristy of British Columbia. Her thesis explores the molecular genetics of plant innate immunity.

David Ng is a Faculty member at the UBC Michael Smith Laboratories. He has a background (and a lab) in molecular genetics, but currently spends most of his academic time involved in issues of science literacy. His father once beat up Bruce Lee, which (unfortunately) is something he may talk about at his sessions.

Adrienne Nye is a Master's student in Plant Science at the UBC Michael Smith Laboratories. Having extensive experience in music and theatre since the early stages of childhood she continuously splits her time between the right and left sides of her brain. When she is not in the lab researching how plants can be used to mitigate greenhouse gas emissions, you will most likely find her snowboarding, surfing, or looking for adventure.

Sandra Pettman writes poems, stories, and -sometimes- gibberish. She also works in Vancouver General Hospital setting up help at home for patients who are ready to leave the hospital but not quite independent. Her favourite snack is cookies.

Lars Rose, PhD in alternative energies (solid oxide fuel cells) at the UBC Department of Materials Engineering and the National Research Council Institute for Fuel Cell Innovation. Energy policy expert. Studied, lived, researched and authored in the UK, Germany, Sweden, Denmark and Canada, and can't keep his fingers off creative arts-sciences

Claire Tacon's work can be seen in the current Room Magazine, and in an upcoming YA anthology by Sumach Press. She is a past Fiction Editor of PRISM international and has taught writing workshops through New Shoots, Art Smarts and the UBC Learning Exchange. She wishes she could surf.

Rhea Tregebov is an Assistant Professor of Creative Writing at UBC, where she teaches poetry and translation. She still has a crush on her high school physics teacher.

Ria Voros is a writer of fiction, poetry and children's literature and a big fan of chocolate cake. She has worked with kids for many years and also written for many years, so it's about time to put the two together. She lives on the North Shore, where she enjoys walking her dog and eating the aforementioned chocolate cake.

Shannon Woron was born and raised in Burnaby with three other siblings (who often act as inspiration for her writing whether they like it or not!) She has completed her first year of the MFA program and will be writing her thesis in poetry. She also teaches aerobics and swimming on the side to stop her from going stir crazy after too many hours of writing at the computer.